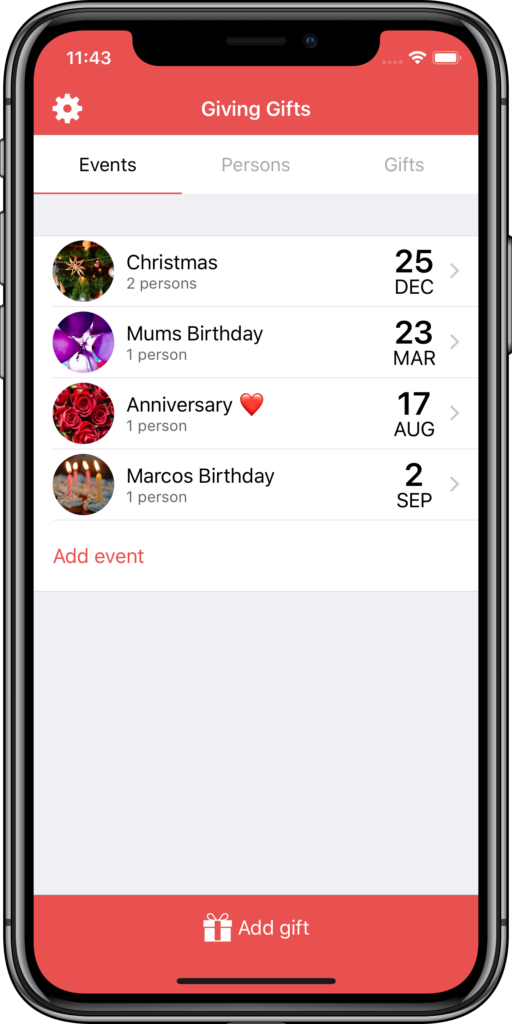 Your friend's birthday has come surprisingly and you haven't come up with an gift idea yet, although you've had so many ideas during the past year?
Giving Gifts is your personal gift assistant. No more forgetting your gift ideas. No more losing those tiny notes. With Giving Gifts you can easily organize and structure your gift ideas.
– Keep an overview of all upcoming events
– Add new gift ideas in no time
– For every event choose the people you want to gift from you contacts
– Keep track of the gifts and people you've already taken care of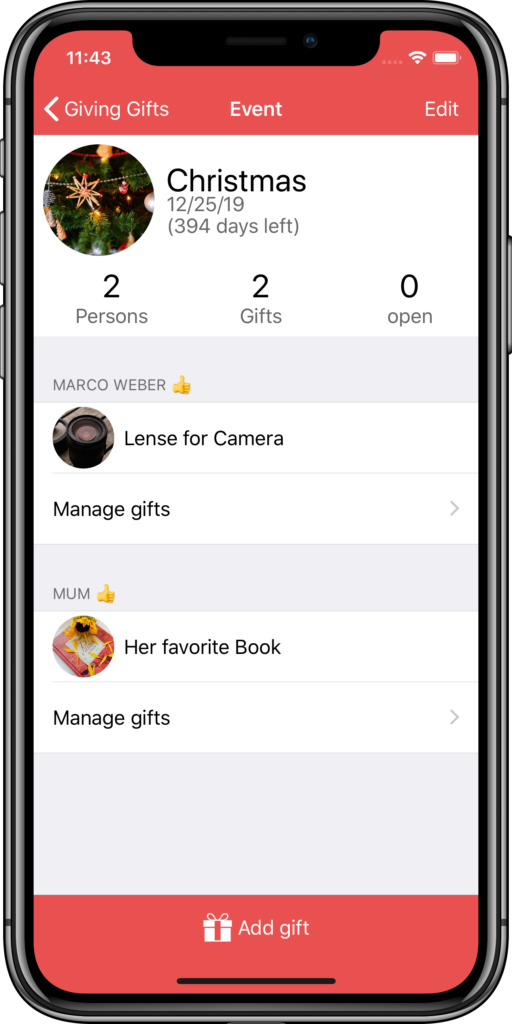 We're continously improving Giving Gifts focussing on a great user experience. Feel free to contact us about what you think about Giving Gifts and help us getting better by providing us with your feedback.


Made with ❤ in Berlin by
Andreas Ganske, Fabio Tacke, Simon Kempendorf