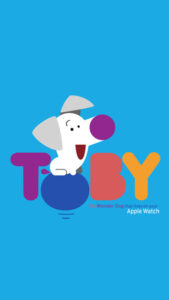 Toby is an adorable virtual dog that goes everywhere you go, lives on the iPhone & Apple Watch and is on a mission to win over your heart (and wrist).
Accessible and with plenty of personality, Toby is available to download today. With Toby, users are able to feed, play and even fight crime to earn coins and unlock a range of new interactions, decorations and designs. Toby has a wide range of animations with which to impress new owners, all brought to life with the game's clean and distinctive visual style.
His full range of interactions are available on the iPhone but opening the app on Apple Watch will allow users to make the jump across to their wrist to take care of Toby quickly and easily on the go with Glances and Actionable Notifications.
"Launching Toby is really cool for both the development team and the whole of Wooga. We can't wait for Apple Watch users to learn more about what is going to be a whole new kind of games experience. […] We've put a lot of effort into making sure Toby is as visually appealing as possible and we think a lot of users out there will fall in love with the little guy"

Antti Hattara, Wooga Head of Studio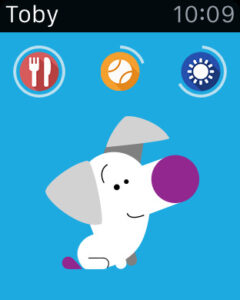 Toby originally started life at Wooga as a small internal prototype. After learning more details about Apple Watch, the team was inspired to continue development and create an app that aims to be one of the must-play gaming experiences on the new platform.