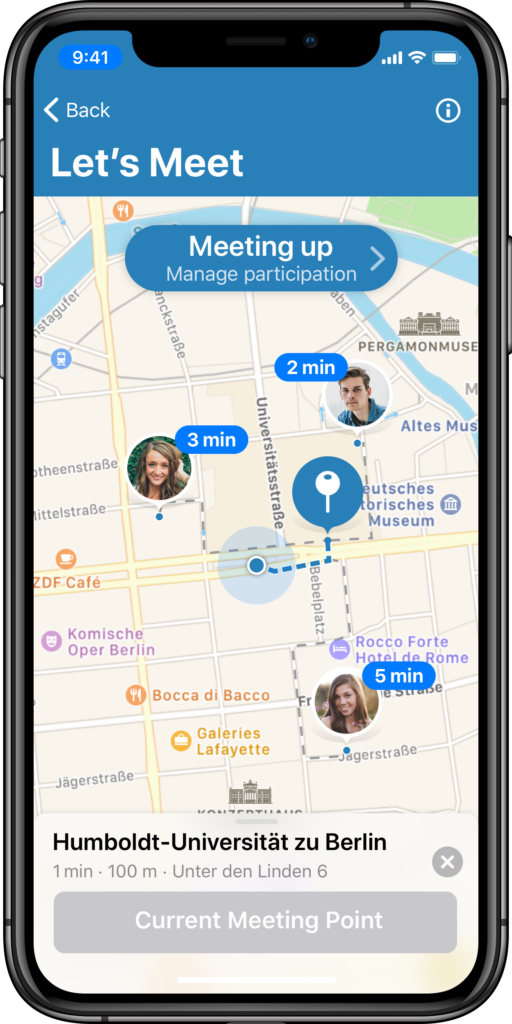 Ever wondered, when someone arrives at the meetup? Do you want to know exactly, when the technician or your next delivery appear at your door?
TICE is an app for coordinating people and staff, tracking deliveries and lettings customers know of when you will arrive – without the hassle and the privacy concerns.
Use TICE to share your location safely in real-time with your colleagues, customers or anyone just using your smartphone. TICE encrypts all sensitive information like your location end-to-end and was designed with privacy in mind, so only the person you are sharing your location with can see it – no one else (including us!).