Bubble Island, the game that popularized the bubble shooting genre on Facebook with its signature speedy gameplay, launches on mobile today. Redesigned from the ground up with mobile in mind, Bubble Island reimagines the gameplay experience players know and love for the iPhone and iPad.
This game was the first I worked on at Wooga, which was a great experience.
Since launching in 2010, over 60 million players around the world have played Bubble Island. Bubble Island on mobile continues in the vein of the Wooga's breakout mobile arcade hit, Diamond Dash, by placing a strong emphasis on social, connected gaming. Friends can take part in cross platform competitions while sharing gameplay experiences directly to Facebook.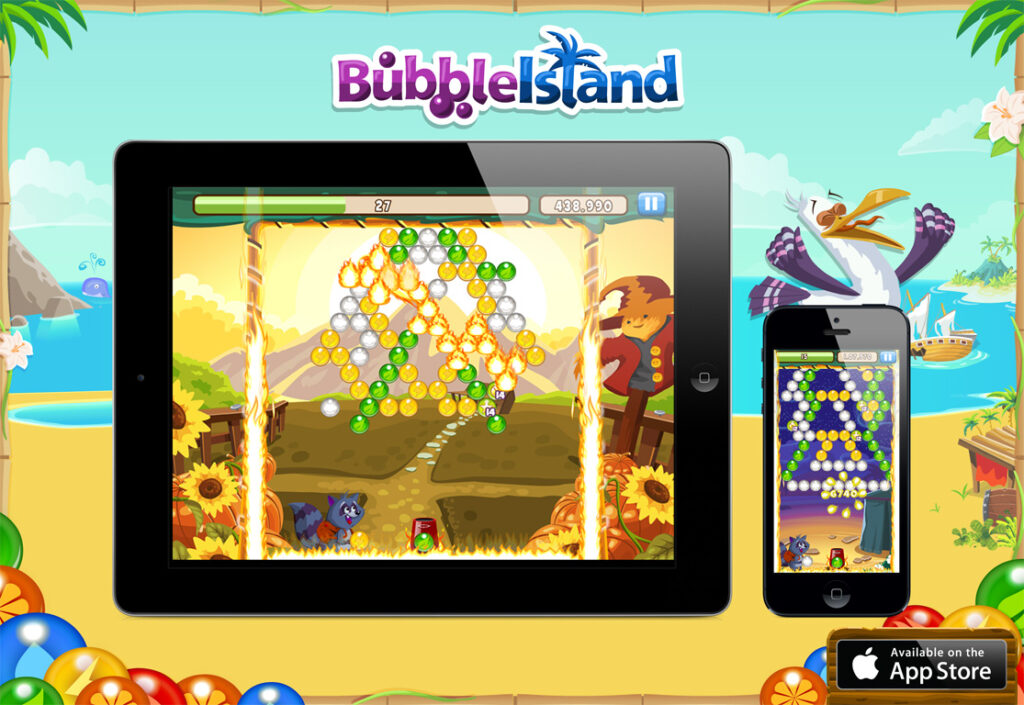 In order to bring the fun gameplay experience to mobile the team carefully adapted the game's core mechanics for mobile. Every level of the game has been redesigned for the iPhone, while adjustments were made to the speed and size of the bubbles to ensure the game feels just right and stands out from the crowd by offering a uniquely fast gameplay experience.