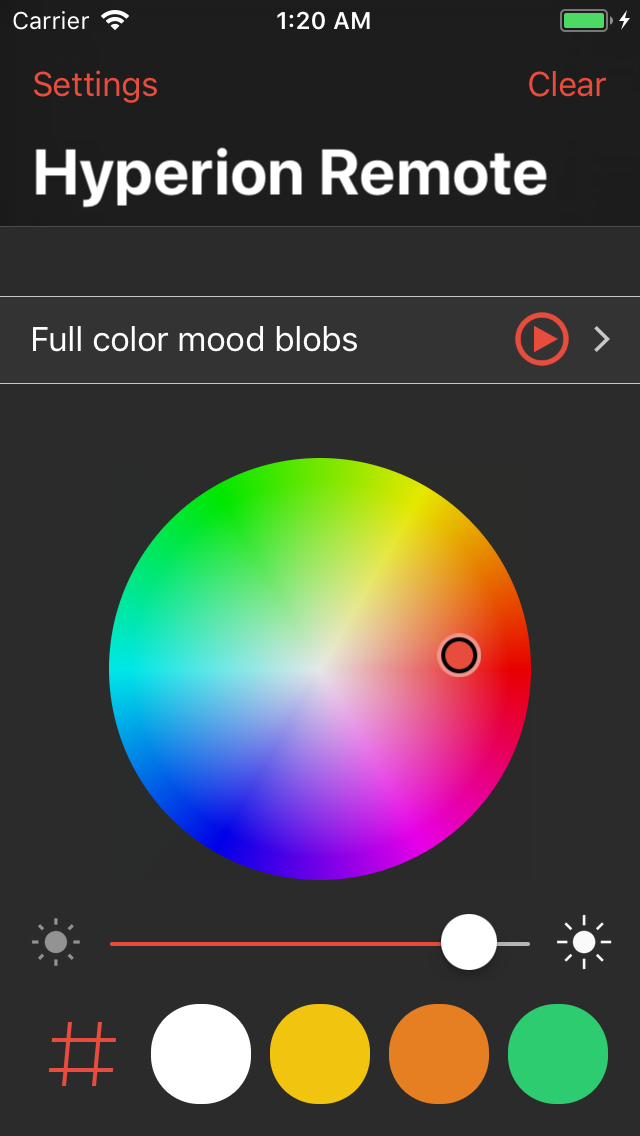 Description
Control your lights connected to Hyperion with your iPhone or Apple Watch! Set colors and beautiful light effects easily with this Hyperion Remote! Works with every light that is controllable via your Hyperion server.
Features
Use the intuitive color wheel to set your favorite colors
Control beautiful light effects with ease
Use the timesaving and handy widget
Adjust color transformations through this app
Save your favorite colors for quick usage
Hyperion detects your servers automatically
Add multiple Hyperion servers
Illuminate your room using your Apple watch
The widget can be displayed in your today-view of your notification center and has shortcuts to use your last color or effect or to clear the light.
To be able to send commands to the Hyperion server it has to be reachable over your network via tcp/ip.
For more information about Hyperion see the Hyperion Wiki.